Dental Implants in Orange Park, Jax Beach, & Jacksonville
Dental implants
Tooth loss can occur from a variety of causes: gum disease, decay, trauma, and many others. Dental implants are the most natural way to replace missing teeth. They are designed to be a foundation for replacement teeth that provides the full functionality of confident eating, normal speech and a beautiful smile.
What is a Dental Implant?
A dental implant is a small titanium post that is surgically positioned in the jawbone to act as tooth root substitutes. Titanium is a very special metal that actually bonds with bone! Implants not only anchor teeth but also help to preserve the bone in the jaw and face that normally deteriorates with tooth loss.
Patient Evaluation
Not everyone is a good candidate for implants. Dr. Kuznia and Dr. Storch will evaluate several factors to determine what the best treatment options are for you. First, they will conduct a thorough medical history. Next, they will administer an intra-oral exam. Lastly, they will complete an extensive radiographic survey with a three-dimensional computerized tomography (CT) Scan to ensure the implant has enough bone support and can be placed in the proper orientation. Sometimes, there is insufficient bone for implant placement. If this is your situation, our surgeons have trained extensively in bone augmentation procedures.
The Surgical Procedure
The technique for implant placement can vary between patients and even tooth location. Traditionally, once implants are placed, they need three to six months of healing under the tissue in order to achieve the bond to the bond or "osseointegration." Once this occurs, your doctor will uncover the implant and attach a healing component that will stick out of the gums. This will allow the restorative dentist to take impressions and make the final restoration. The entire process takes between six and ten months. Most patients do not experience any disruption to their daily life.

Our procedure for dental implants will leave you with the most natural feeling replacements for missing teeth.  A dental implant is a small titanium post that is inserted into the jawbone. During healing, titanium fuses to the bone in a process called "osseointegration." The implant becomes extremely rigid, creating an excellent anchor to attach either a crown, a bridge or even a denture. Dental implants are extremely safe and have been used in dentistry for close to 50 years. Our modern dental implants have a success rate exceeding 95% and are many benefits over other treatment alternatives. If a tooth has been missing for some time, the body may have lost the bone that once supported the tooth. It is possible to rebuild lost bone structure utilizing bone grafting techniques such as Ridge Augmentation or Sinus Grafting.
Learn more about bone grafting for your tooth replacement in Jacksonville.
Choose Implants to Replace Missing Teeth
How do dental implants work in Jacksonville? Our board-certified periodontists recommend implants when you have one or more missing teeth. These offer a comfortable and permanent alternative for tooth loss. With implants, you don't have to suffer the discomfort of dentures or the embarrassment when they slip and slide in your mouth.
Your implants become a part of your mouth that you can count on for a beautiful smile and full functionality. These permanent replacement teeth make eating easier and speech clearer. Also, as it's not necessary to alter other teeth during implantation, these are better for your overall oral health. Talk to one of our three periodontists to find out if you are a good candidate for dental implants.
Single Tooth Replacement in Jacksonville
Dental implants can be used for many applications. If you're looking for a single tooth replacement in Jacksonville, there is not a more natural alternative.  A dental implant-supported crown allows normal oral hygiene procedures as opposed to a tooth-borne bridge which requires special flossing techniques. Unlike with a bridge, where adjacent teeth are shaved down to accommodate the prosthesis, an implant does not rely on adjacent teeth for support. For this reason, bridges show an increased possibility of decay or nerve irritation that would require a root canal.
If you're wanting to make an appointment for your tooth replacement in Jacksonville, Jacksonville Beach, or Orange Park, FL check out our locations page for more information.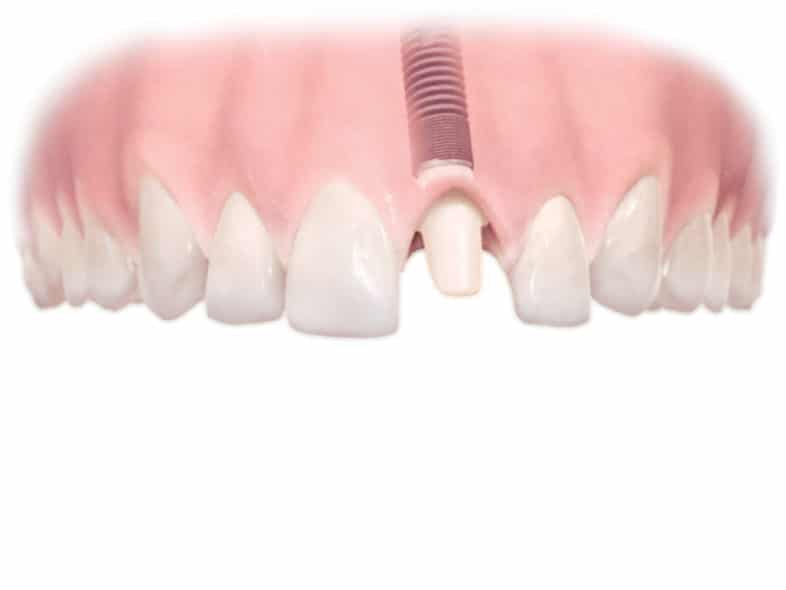 Implant Bridge
Dental implants can also be used for segments of missing teeth. Before implants, dentists restored large edentulous areas with removable partial dentures or very long span bridges. Patients often complain that "Partial Dentures" lack stability and retention. Even worse, plaque tends to accumulate around these prostheses, causing decay and even tooth loss. With a long-span bridge, oftentimes the supporting structures would sag and bend due to the opposing biting forces. In these situations, dental implant-supported bridges are a significant improvement!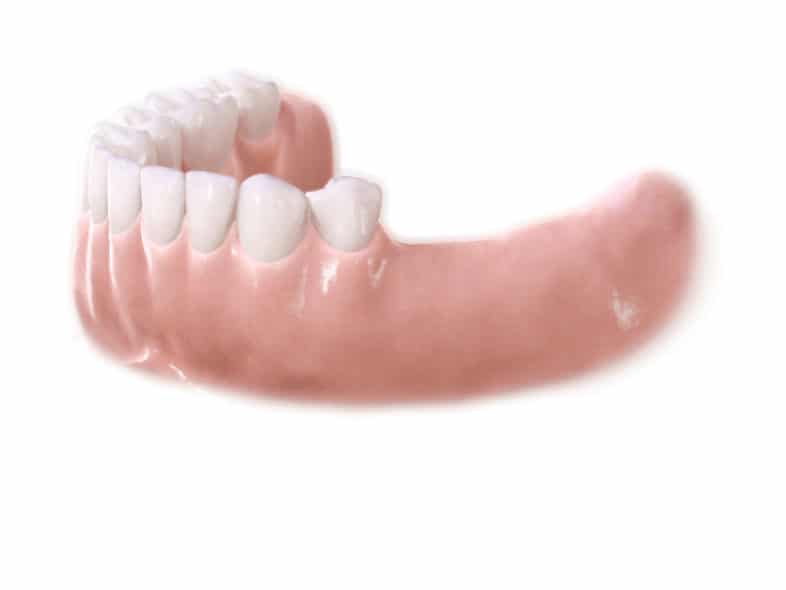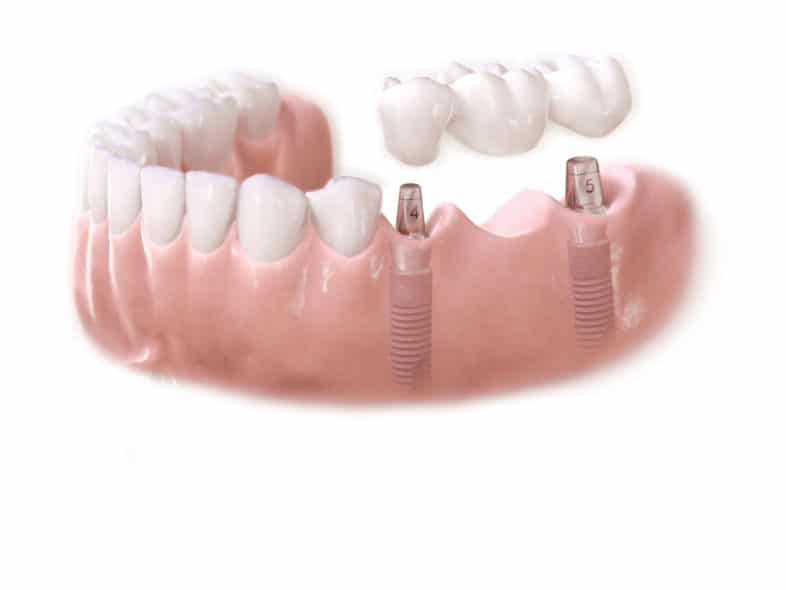 Full-Arch Replacement
Removable Dentures are widely known to cause frustration and discomfort for their owners. This is because over time, the bone and gum support for the denture decreases drastically, changing the way their dentures fit.
Dr. Kuznia and Dr. Storch can help by installing implants to help anchor a denture. Dental implants have been scientifically shown to reduce the bone loss associated with tooth loss and dentures. Implants can help stabilize loose dentures, prevent future bone loss and give the wearer the confidence to talk, chew and smile again. With enough implants, the need for removable dentures may be eliminated altogether!